Explore our 50% off Sale on Ready-to-Ship products! Selected items will be shipped within the next 3-4 days!
Our family's most loved
Explore our trendy linen clothes for a comfortable and eco-friendly wardrobe
Explore the collections
Carefully curated with love and passion, including linen clothes, bedding, and tablecloths that bring comfort and elegance to your home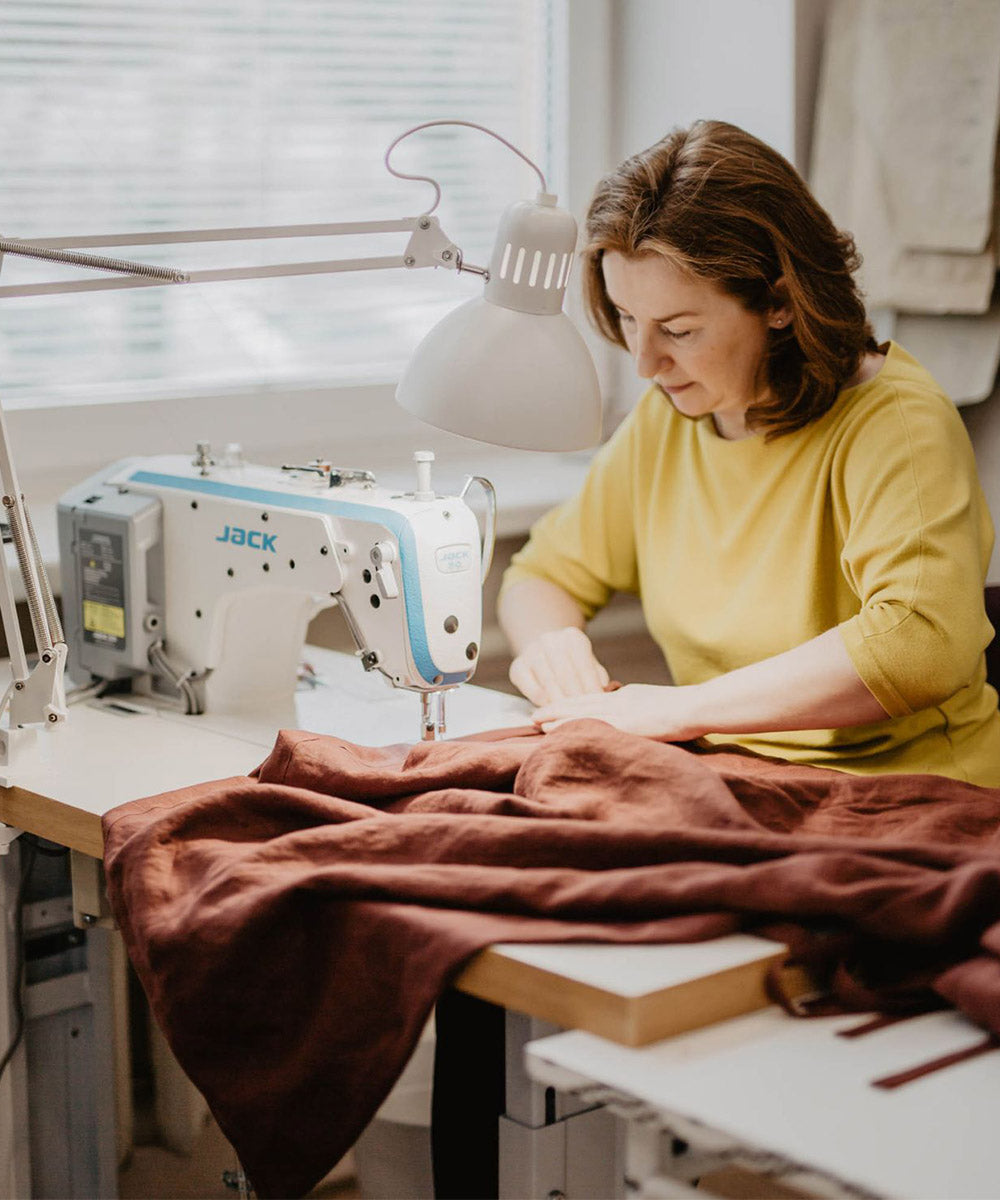 Social Commitment
The happiness of our employees is key, so we ensure that they feel comfortable and safe in their work environment. We can say with honesty that AmourLinen products are made with love, by happy people.
Sustainability
At AmourLinen, we strive to have a positive impact on both the people and the planet. Our certified linen is sourced locally. Everything is a maximum of 200km away- our dying factory is less than an hour from our workshop.
Custom Color Palette
At AmourLinen we believe in attention to detail. Therefore before launching our first products, we've decided a custom color palette, that you wouldn't find anywhere else.
What's behind the brand
"My vision is to promote slow living, encourage the hand craft and accessibility of natural goods to everybody. Buy less, buy better."
-Migle
Our Story